Chiropractic Adjustments (Bodywork)
for Tethered Oral Tissue (TOTs)
Tongue Tie, Lip Tie, Cheek Tie
TOTs Explained – Tongue Tie, Lip Tie, Cheek Tie
TOTs (tethered oral tissue) refers to a fascial restriction that can cause tension in the mouth, skull, body or neck. It can be located under the tongue, in the cheeks, and/or under the lips. TOTs can negatively affect breastfeeding and bottle feeding, chewing and swallowing, speech, sleep, breathing and body movement or posture. There are many symptoms of TOTs and not every child will have the same symptoms.
Infants can present with poor feeding, breast or bottle, lack of weight gain, reflux, excessive gas, constipation, mouth breathing, torticollis (persistent head tilt to one side), favoring a side to look at or lay on, misshapen head and colic. Some infants will fail to meet developmental milestones such as sitting up, rolling over, or crawling on all fours when a tethered oral restriction is present.
Toddlers and older children can present with speech delays or articulation problems, developmental milestone delays, headaches, neck pain, reflux, gagging, choking or spitting up food, texture sensitivities, digestive disorders, mouth breathing or poor sleep.
Tethered oral tissue creates a body imbalance which can create a brain imbalance. Starting from week 10 in utero, a newborn with TOT is swallowing with restrictions. Tethered Oral Tissue chiropractic adjustment bodywork is to create an environment that is functioning at its optimal level pre-release and post release.
In babies up to a year old:
Difficulty feeding

Lack of weight gain

Reflux

Constipation

Mouth breathing

Torticollis

Colic

Developmental delays
In children 1-12 years old:
Speech delays

Developmental delays

Headaches

Neck pain

Reflux

Digestive disorders

Mouth breathing

Trouble sleeping
Chiropractic Adjustments (Bodywork) for TOTs in Lawrenceville
Chiropractic adjustments (bodywork) for TOTs is a hands-on touch therapy to relieve tension in the child's soft tissues which strengthens and lengthens the muscles especially those associated with breathing and feeding.  Slow gentle movements across the child's body helps soft tissues to release tension and reorganize. Chiropractic adjustments (bodywork) may include the head, neck, shoulders, trunk, hips, feet and work with alignment. Chiropractic adjustments (bodywork) also helps support neurological integration, the process by which a baby learns to control and move their body.
All of the issues that chiropractic adjustments (bodywork) can fix can be symptoms for tongue-tied children – particularly breathing and eating. Chiropractic adjustments (bodywork) can help to ameliorate the negative effects of TOTs. Facia connects the body from head to toe and tension in the mouth from a tongue tie, lip tie, or cheek tie creates tension elsewhere in the body.  Chiropractic adjustments (bodywork) can release the tension to support healing.
Great experience & really friendly staff!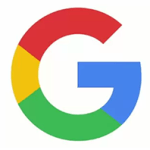 I got to know Dr. Melissa when I wanted a chiropractor for my second pregnancy in 2016 who follows Webster method. The moment I saw she was so warm and compassionate towards me and supported me everyway to make this pregnancy smooth as I wanted a VBAC! She used to give me advices and print outs of holistic approach of how to help me sail my pregnancy smoothly (I got to know her during my 34 weeks wish had known her before!!). Post delivery she saw my baby when she was just a week old and she was so gentle, compassionate towards her that my baby loved her so much and she was colic free baby!! Dr. Melissa is great with kids. I take my whole family to her. My son loves her so much!! Whenever my kids get sick I trust only Dr. Melissa more than our pediatrician that we meet her first get her advise and then follow it! Esp my son (4 years old now he is so comfortable with her that he used to say this from 3 years!) whenever he is sick he always says "Can we visit Dr. Melissa?" Dr. Melissa takes us right away when we mail her regarding our kids! She is very accommodating! She has helped us with everything from a common cold to ear infection with her adjustments as the nervous system is the key to good health! We trust her fully 500% and have recommended to many of my friends and families!! We are so grateful and highly appreciative that Dr. Melissa has taken always best interest in our health with so much of love and compassion!! I highly recommend her and will recommend her to anyone for a complete family care!! She truly has Magical hands with the newborns and kids as well as the adults!!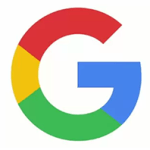 My family and I have been seeing Dr. Mike for over a year now. When I started, I was experiencing severe pain from sciatica. I've been pain free since going to Dr. Mike. Look forward to my regular maintenance visits. Highly recommended!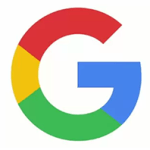 Drs McCue are experts. The best adjustments I've ever had are from them. They've always treated my family with exceptional care!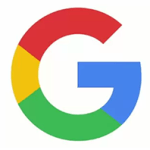 It is amazing what you would do as a mother to get the best care for your child. I was referred to Dr. Melissa McCue by a reliable source and started taking my infant son to see her for acid reflux issues (despite living almost an hour from the office). She is not only incredibly pleasant but also highly knowledgable. As time went, on she also helped my son identify and overcome a subluxation issue which caused him to struggle with crawling. We then transferred to a Dr closer to home with Dr Melissa's help, merely for commuting convenience, however that Dr did not compare in any way, so back we were and continue to go! Words cannot express how much we love seeing Dr Melissa (yes, especially my son!). She is great with children and her care is above and beyond what words could describe. Worth the hour drive!!
I started taking my 6 week old son to Dr. Melissa for acid reflux. He was always crying from the pain and I was reaching a breaking point. After doing a lot of research I came across lots of threads about how chiropractics "cured" babies reflux, I decided to give it a try. I googled chiropractors in the area and Colonial Valley popped right up. After reading great reviews I gave them a call. It was the best decision I could have made for my son. I saw an immediate change in his behavior. His reflux would get better after each visit to the point that after a few weeks he was off his reflux meds. Now he is a 5 months old and happy as can be! We have had a great experience with Colonial Valley and can not thank Dr. Melissa for all she has done to help our sweet boy!
I stayed in corporate housing and slept on the most uncomfortable mattress ever.  It made any side of my body that I slept on ache, and it made my pregnancy uncomfortable. I also saw another chiropractor prior to my pregnancy and had a consistent pain due to their work. Melissa solves any back issues I may have had with only about 4 visits. I had to take a break in seeing her due to COVID. However, I know that any ease I experienced with my labor was due to the care I received here and I had completely zero back pain for the rest of my pregnancy, during labor, and post partum.
Dr. Melissa is great. Got to my 1st appointment early and didn't have to wait at all. She explained everything before and during the adjustments, took a good amount of time to learn my medical history and all of my ailments… and my pinched nerve (the reason I made the appt.) was better within 2 days! She was also very accommodating to my schedule and understanding on a last minute cancellation due to a migraine and in general very friendly and kind as is her son who was the receptionist.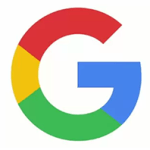 I couldn't be happier with this chiropractic team!! Both Dr. Mike and Dr. Melissa go above and beyond in their quality of care. They are both so knowledgeable, supportive, caring and very accommodating to my needs. They really take the time to listen to my concerns, thorougly explain the adjustments and offer me very helpful advice about exercises and stretching to help me to be more comfortable in my daily life. They also offer such great healthy lifestyle advice that I have used to improve my health and well-being and overall quality of life. I have gotten such great care here that I only use chiropractic to manage my health. They are always friendly and make me feel so welcome every time I see them. Dr. Mike helps me feel like a new person every time I go in for my adjustments and Dr. Melissa has helped my son with adjustments to help clear fluid from his ears and for behavioral issues. Dr. Melissa is very loving, patient and kind with children and Dr. Mike is so patient with me and is always gives me extra time and answers my many questions and will take as long with me as I need to get me feeling like new again. This team is outstanding – you will be very happy that you came here!!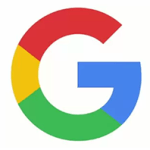 5 stars in our book for Colonial!!! Dr. Melissa and Dr. Michael are fantastic. From table-side manner to appointments to treatments, they are effective and personable. They see our whole family for 'wellness visits' as well. I wouldn't try anyone else with my little kiddos…. Dr. Melissa, especially, has that gentle approach for expectant mothers and newborns. She had such a positive impact on the growth of my family. Thank you!!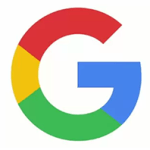 Schedule Appointment
Call or Text (609) 912-0062
Fax (609) 912-0064
Click to schedule an appointment.
Book Online