Upon entering, patient should wash hands or use hand sanitizer.
Take care of copay; then when the doctor is ready, the patient is to proceed to adjusting room with all their belongings.
Once the patient is done with adjustment, they are to proceed to the counter with the window to schedule their next visit and then exit the lower door.
All surfaces are wiped down every 30 minutes.
We have ceiling fans to circulate air in adjusting room plus air filtration system for the whole office that helps to mitigate airborne bacteria.
Adjusting tables are wiped down after every patient.
All patients over the age of 10 are required to wear a face covering.
We have extended our appointment time frame to allow for social distancing.
No more than 2 families in waiting room at one time.
If patient is out-of-state or family member is COVID-19 positive, they must quarantine for 10 days or receive a negative test result and quarantine for 7 days before coming into office.
Great experience & really friendly staff!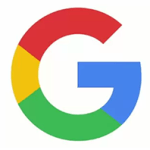 It is amazing what you would do as a mother to get the best care for your child. I was referred to Dr. Melissa McCue by a reliable source and started taking my infant son to see her for acid reflux issues (despite living almost an hour from the office). She is not only incredibly pleasant but also highly knowledgable. As time went, on she also helped my son identify and overcome a subluxation issue which caused him to struggle with crawling. We then transferred to a Dr closer to home with Dr Melissa's help, merely for commuting convenience, however that Dr did not compare in any way, so back we were and continue to go! Words cannot express how much we love seeing Dr Melissa (yes, especially my son!). She is great with children and her care is above and beyond what words could describe. Worth the hour drive!!
There are so many wonderful things to say about Dr. Mike and Dr. Melissa. For starters, they are incredibly friendly and welcoming! It is obvious from the get-go that they are going to give you all the time you need to talk to them, answer any and all of your questions, and provide you with highest quality chiropractic care. You will never feel like you are being rushed in this office, and it is obvious that they want to give each of their patients 100% of their focus while they are there. CVC is a VERY family friendly office, for newborns on up! When it comes to children, Dr. Melissa is a miracle worker. I never thought my children (7 months, 2.5, and 4.5) would be OK getting adjusted, but Dr. Melissa makes them feel so safe and comfortable, and they actually love going to see her! Not to mention, they love the kids area that is loaded with things to do! To them, it's like a treat to go to CVC! I get adjusted by Dr. Mike weekly, and it certainly makes a positive impact on my life. Being the father of three kids and working quite a bit to support a family, chiropractic care has helped me to de-stress, and keep my body strong in the midst of a lot of busyness! Dr. Mike is easy going, patient, knowledgeable and great at providing advice on how to avoid injuries, deal with injuries, and maintain physical wellness. HIGHLY recommend any adult AND/OR their children going to CVC! We love it there and we are there to stay!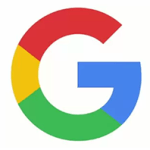 Drs McCue are experts. The best adjustments I've ever had are from them. They've always treated my family with exceptional care!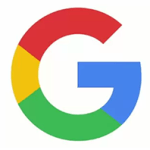 I've been going to Colonial Valley Chiropractic on and off for seven or so years now. Both the Drs. and their office are warm and inviting, while also professional. As someone new to chiropractic care, I was a little nervous during my first few visits. They were both excellent at putting me at ease while adjusting, as well as adept at answering any questions I had. I highly recommend them for the entire family, from pregnancy through old age!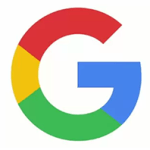 Dr. Melissa is such a pleasure to work with. Incredibly pleasant, knowledgeable, and amazing with children! We first started going to Colonial Valley Chiro for my infant son's acid reflux issues. Not only did Dr. Melissa help him get through that, but she has also helped us identify and improve a subluxation that prevented my son from crawling properly. Thanks to her treatment plan, he not only started crawling properly, but his progress has skyrocketed and within a few short months he started crawling and running! We can not thank her enough and are so happy to have been referred to her care.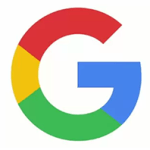 Dr. Melissa and staff have been great over the past year. Always feel great after my appointment. I would highly recommend them.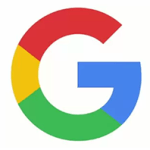 Dr Melissa and her husband Michael are wonderful. I have had back issues my whole life and have tried other chiropractors , but she has by far been the best! She is accommodating and takes the time to explain my condition and what she thinks would be the best plan to help me. Its obvious that she truly cares about her patients. I would highly recommend Colonial Valley Chiropractic.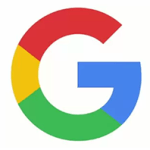 My family and I have been seeing Dr. Mike for over a year now. When I started, I was experiencing severe pain from sciatica. I've been pain free since going to Dr. Mike. Look forward to my regular maintenance visits. Highly recommended!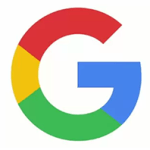 Thanks to Dr. Melissa and Dr. Mike, I was able to understand the power of chiropractic care. More importantly they helped erase my fear of going to the chiropractor with their techniques and their patience for explaining each and every move. THANK YOU!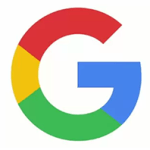 Schedule Your Appointment with Colonial Valley Chiropractic
Call (609) 912-0062 or Text (609) 891-3371
Schedule Appointment
Call or Text (609) 912-0062
Fax (609) 912-0064
Click to schedule an appointment.
Book Online